Everyone enjoyed decorating their water bottles with summer stickers at our Debi Doodles  Arts & Crafts Workshop on September 10, 2019.
More on September 24, 2019! Happy Doodling!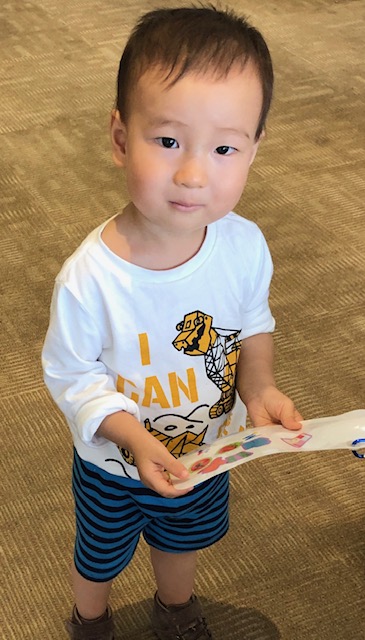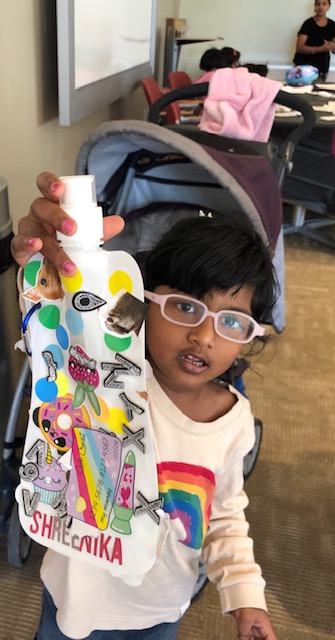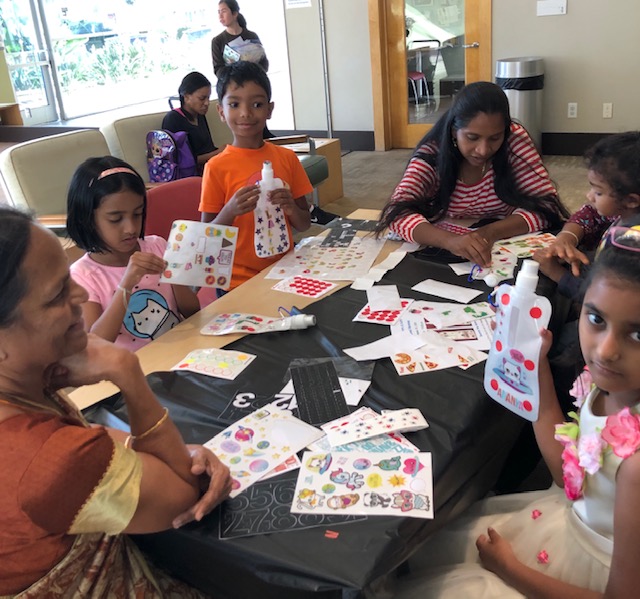 Everyone enjoyed designing their summer fans and door knob hangers with Debi Doodles on July 16th.
Join us next time on July 30th for a new arts & crafts project. Happy Doodling!
On June 25th Park La Brea was honored to welcome a group of delegates from Japan working on a research project which addresses the complex reality of "Aging in Place."
The LIFE Program (part of the Jewish Family Services) helps our Residents to Age in their apartments,
providing them with weekly conversations, exercises, art, nutrition classes and much more.
They also link our residents with different organizations that can help them, for example: "Meals on Wheels".
For more information please contact: Life Program at 323-936-0859 or email: mcarpenter@jfsla.org"
Everyone enjoyed creating their magnetic picture frames at Debi Doodles Arts & Crafts After School Workshop. More Happy Doodling In July!
Swimming is lots of fun for people of all ages and children especially love getting in the water and enjoying themselves.
But it is not just fun, swimming also provides loads of health benefits which can help to keep your children healthy and happy at the same time:
Swimming keeps your child's heart and lungs healthy, improves strength and flexibility, increases stamina and even improves balance and posture
Another great thing about swimming is that children of any age or ability can take part and it is more accessible for children with additional needs than almost any other sport.
Swimming provides challenges and rewards accomplishments, which helps children to become self-confident and believe in their abilities
Your child will have plenty of opportunities to make friends and grow in confidence
But health, fun, and confidence are not the only reasons why your child should learn to swim. Learning to swim also opens up the door to a range of other activities.
Swimming is also a life saver.  A child that learns to swim early is far less at risk for water related accidents than a child that does not know how to swim.
Please come join us at the Park La Brea Pools for our Parent and Me baby classes. We also have excellent swim instructors who can teach children and adults of all ages how to swim. Come to the pool front desk or call 323-746-5081 for more information.
Everyone enjoyed the Silk Painting Workshop by Rhea Vittal sponsored by The Life program. The beautiful colors blended on the silk scarves as everyone painted to the relaxing music.
We had a full house of young artists at Debi Doodles After School Arts & Crafts Workshop on June 11th as everyone enjoyed finding and coloring the letters for their names and those of their friends, family, Dads & grads. Please join us next time on June 25th! Happy Doodling!