https://na01.safelinks.protection.outlook.com/?url=http%3A%2F%2Fwww.foxla.com%2Fnews%2Flocal-news%2Fthe-best-halloween-haunted-houses-you-dont-want-to-miss&data=01%7C01%7Ccarl.grubb%40parklabrea.com%7C075de91a72f54df2fe9608d514656eae%7C6317108f4c0549a2a989bfa650a41254%7C0&sdata=2e%2FdvON%2B2I3Y%2FN%2FqNoxOQ3IMm1Y5b0rns3hcbRD82Jc%3D&reserved=0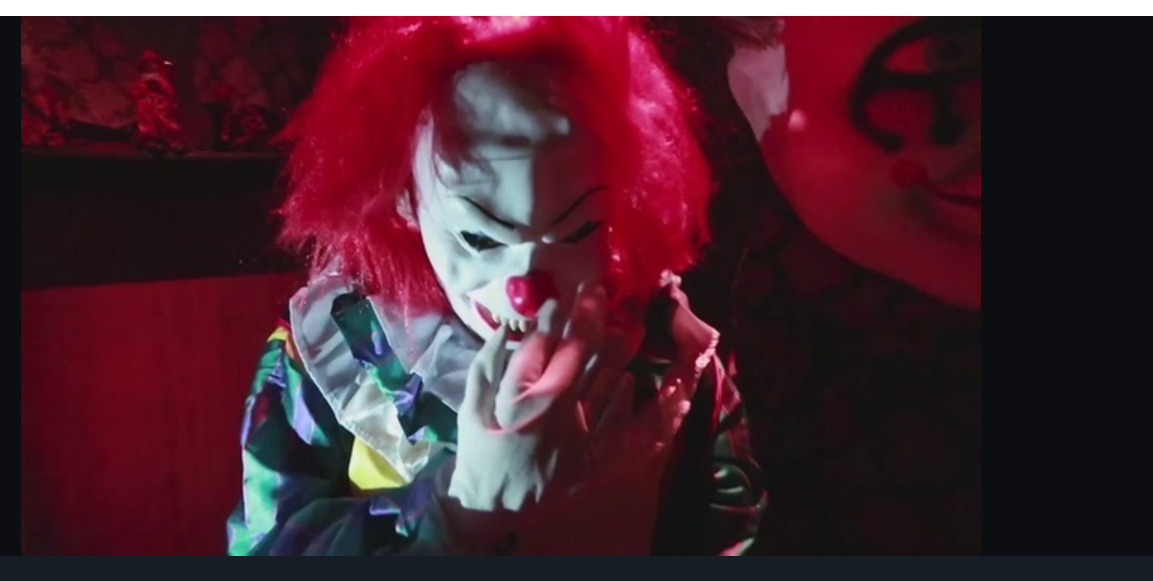 The contest has been extended 1 month to give more Los Angeles County students a chance to make history. Metro encourages students from kindergarten through 12th grade to participate in an art and naming contest for the two Tunnel Boring Machines (TBMs) that will dig the twin subway tunnels to connect three underground stations of Section 1 of the Purple Line Extension.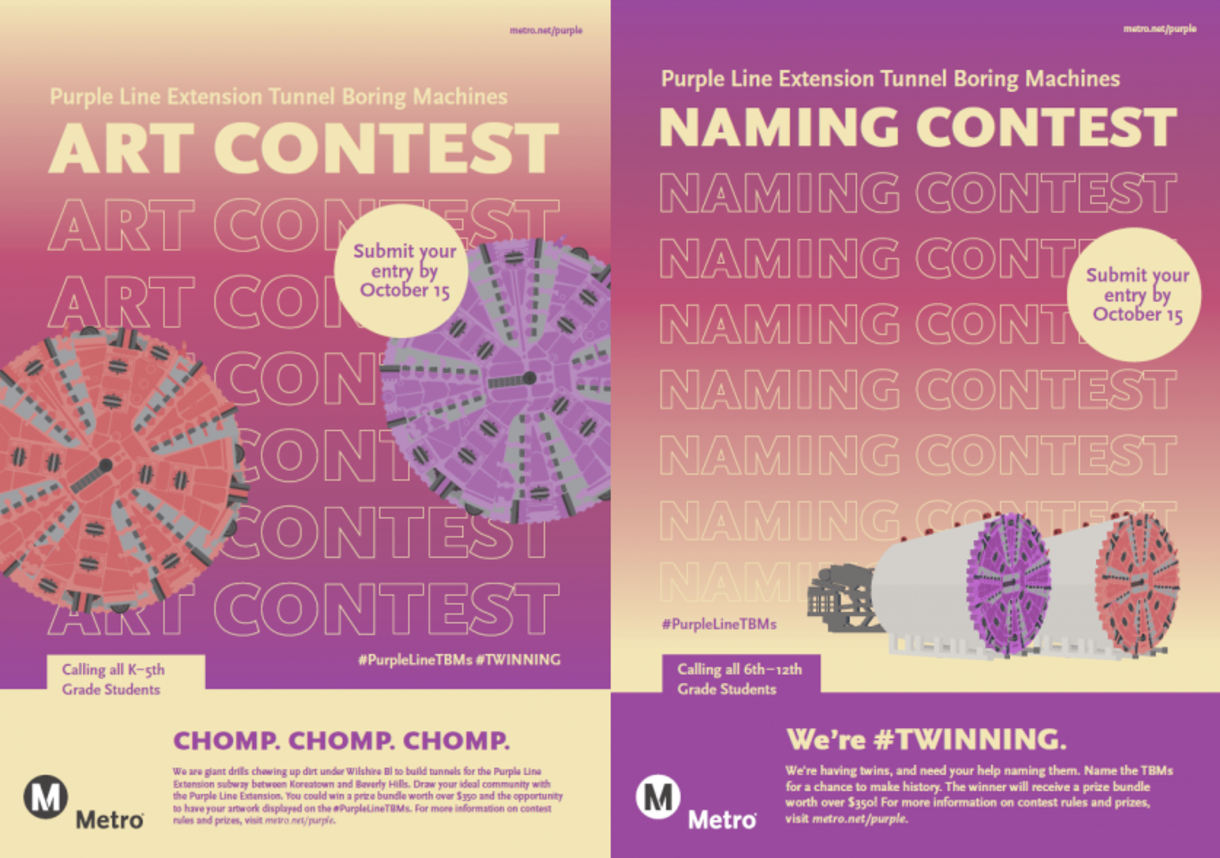 The contest is divided into two categories:
Students from Kindergarten through 5th grade will compete to illustrate their ideal community with the Purple Line Extension.

Students from 6th through 12th grade will compete to choose two names, one for each of the TBMs.  
The prizes for both categories will include a prize bundle valued at over $350. Included in the prize bundle is a special commemorative Metro TAP card, personalized with the winning illustration and TBM names. The winners will also receive a VIP tour of the project and lunch with the project team!