Lane Reduction on Wilshire Blvd. between Gale Dr. and San Vicente Blvd.
Summary
On Saturday, September 14 and Sunday, September 15, eastbound Wilshire Blvd. will be reduced to two lanes between Gale Dr. and San Vicente Blvd. The left turn pocket from eastbound Wilshire Blvd. to northbound San Vicente Blvd. will be restricted. This traffic control will be implemented to support geotechnical instrument installation in the Wilshire Blvd. and San Vicente Blvd. intersection.
Construction is a dynamic process and information is subject to change without notice. For the latest construction updates visit our project website.
Park La Brea Residents:  Don't forget the La County Fair! It's almost over.
Get all the details here!
Everyone enjoyed decorating their water bottles with summer stickers at our Debi Doodles  Arts & Crafts Workshop on September 10, 2019.
More on September 24, 2019! Happy Doodling!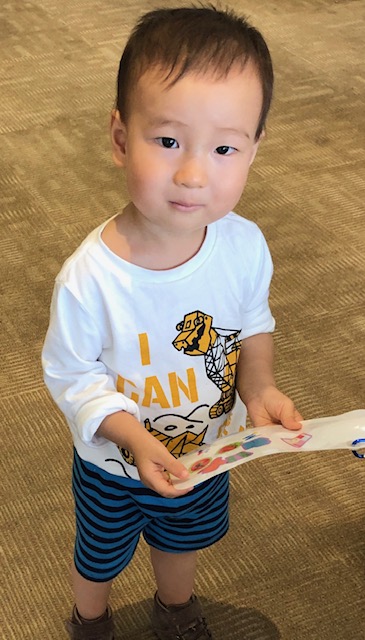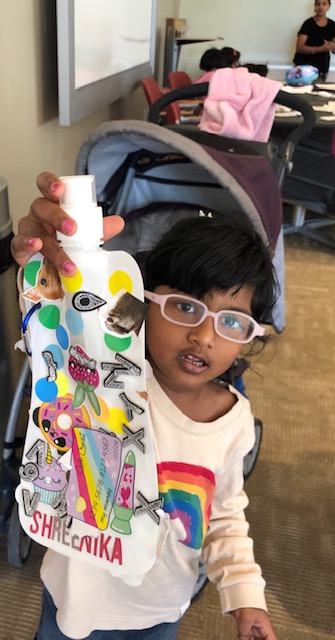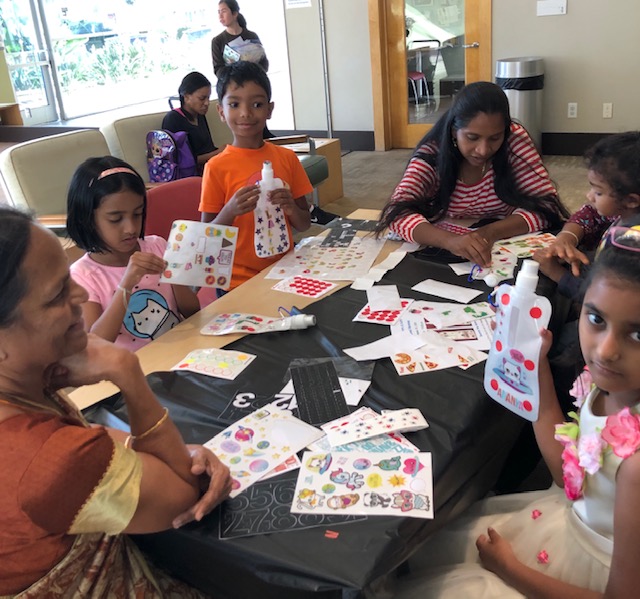 St. Elmo artist village floor mural located close to Park La Brea Apts.  It is their 50th anniversary!  A must see.
It's a Pizza Party! Pop-Up Event at Rocco's Neighborhood Pizza
Where: Rocco's Neighborhood Pizza, 6335 Wilshire Bl
When: Tuesday, September 10, 2019 from 11:30am to 3pm
Food and drink specials: Extra large cheese pizzas, 18″ for $9.95 and 2 for 1 drinks! 

Spin the wheel to win prizes!

Suggest a name for the future Purple Line Extension stations to be entered into a drawing for $50 worth of FREE PIZZA!

Learn about construction updates for Purple Extension, Section 1.
Support Local Businesses 
Eat Shop Play Local is a business mitigation program meant to bring focused attention to local businesses affected by Metro construction.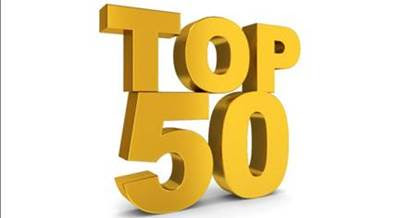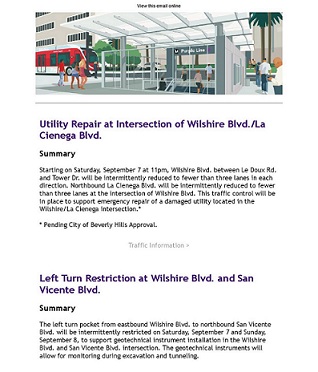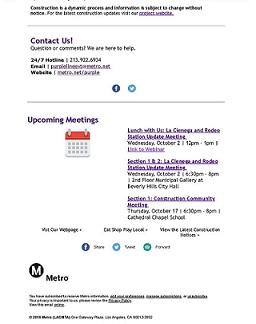 los-angeles-theatre.com